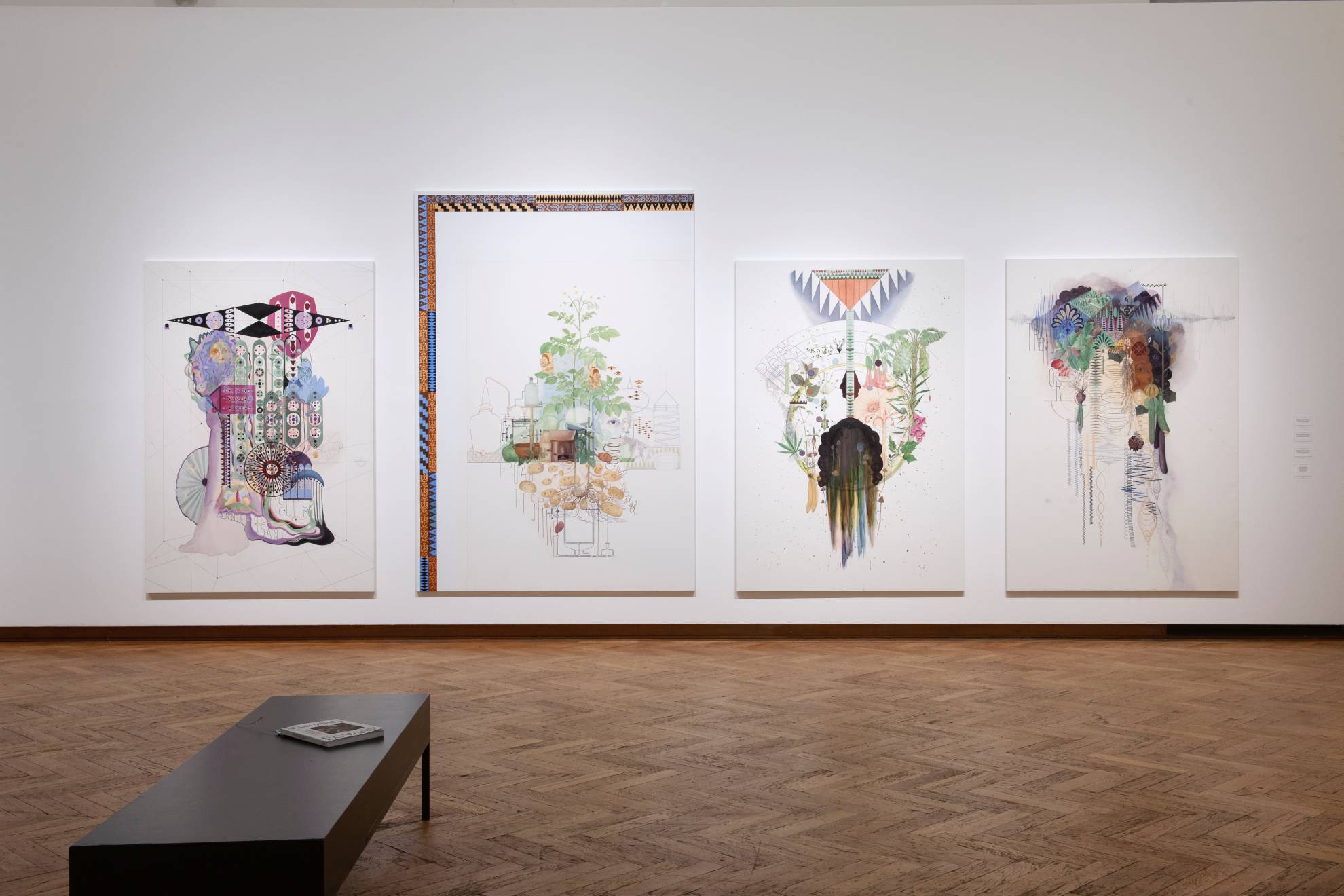 Swedish Ecstasy
Group show at Bozar, Brussels, 2023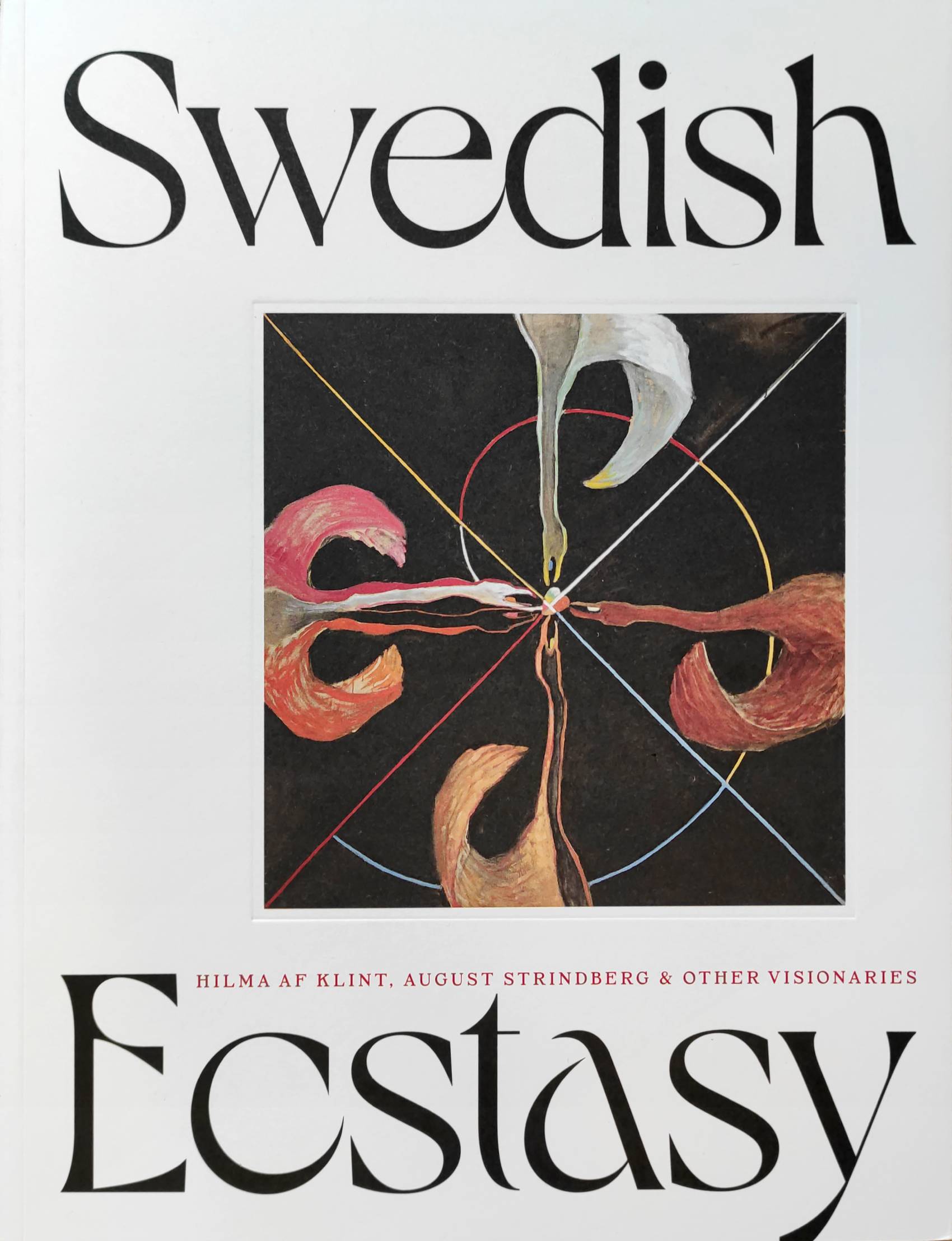 Swedish Ecstasy – Hilma af Klint, August Strindberg & Other Visionaries
Catalogue
Solo exhibition at Arnstedt, Östra Karup
6 - 28 August, 2022

Opening 6 August, 12:00-15:00

Arnstedt • Östra Karup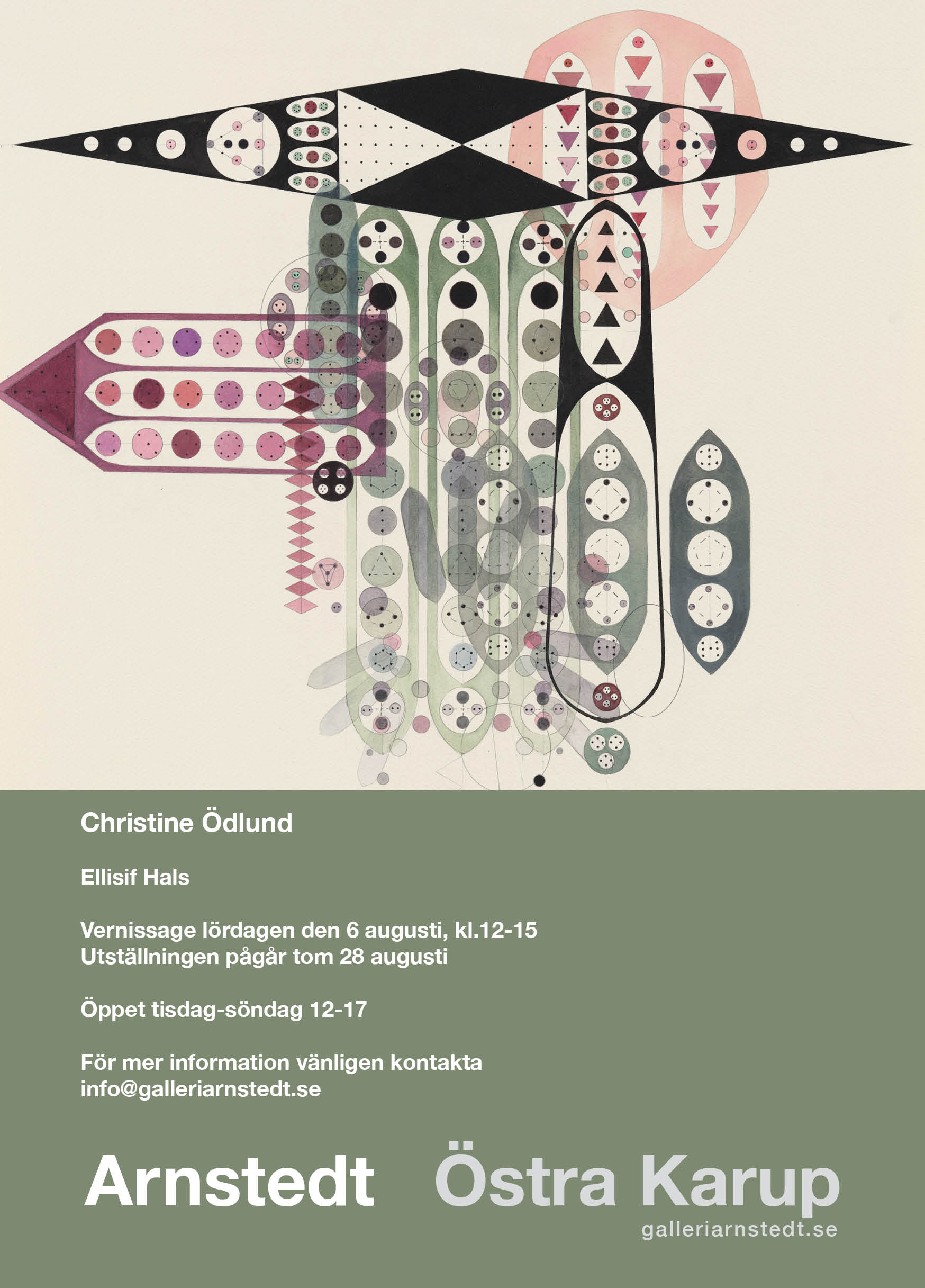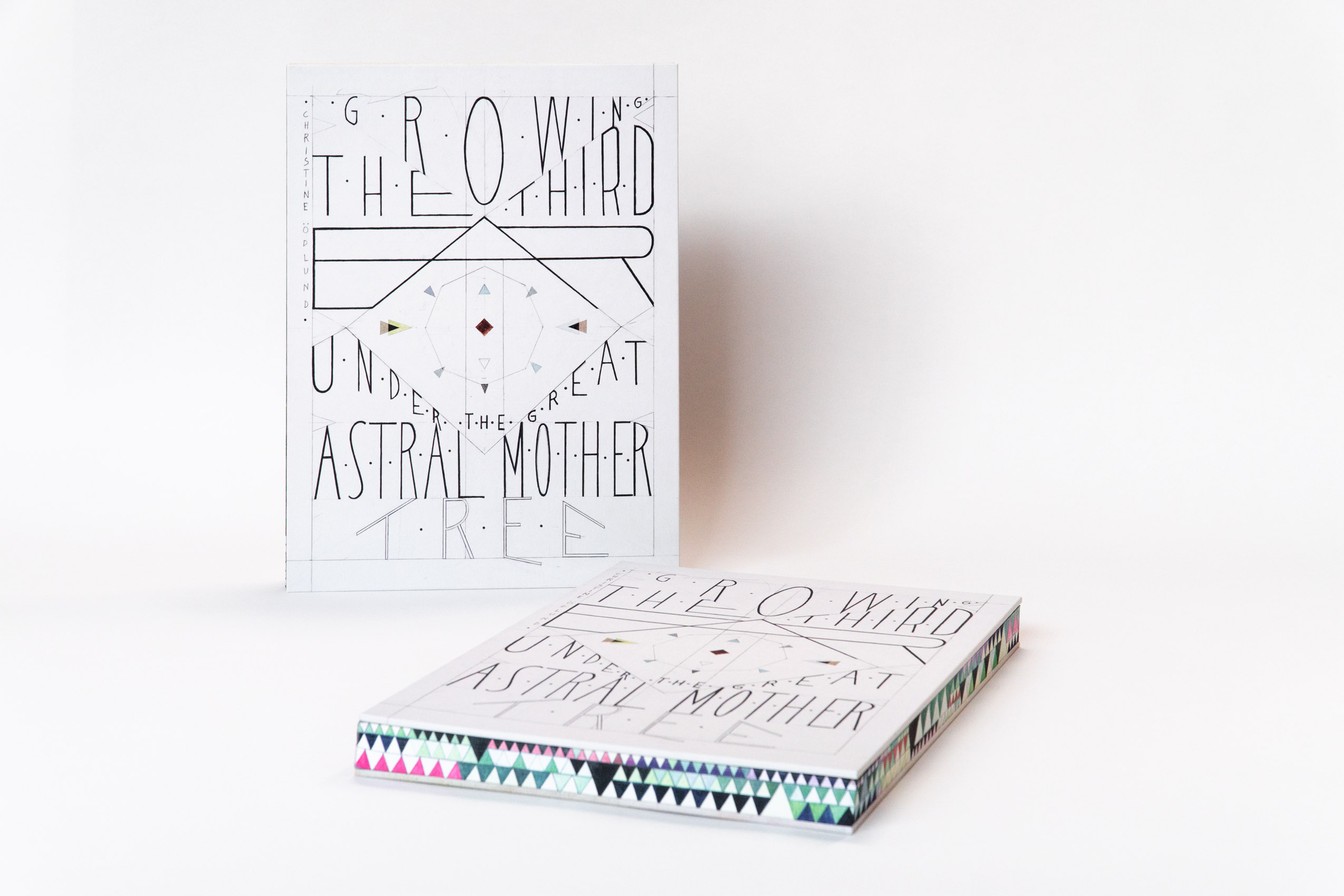 Growing the Third Ear Under the Great Astral Mother Tree
Christine Ödlund / Kerber Verlag, 2022
Monograph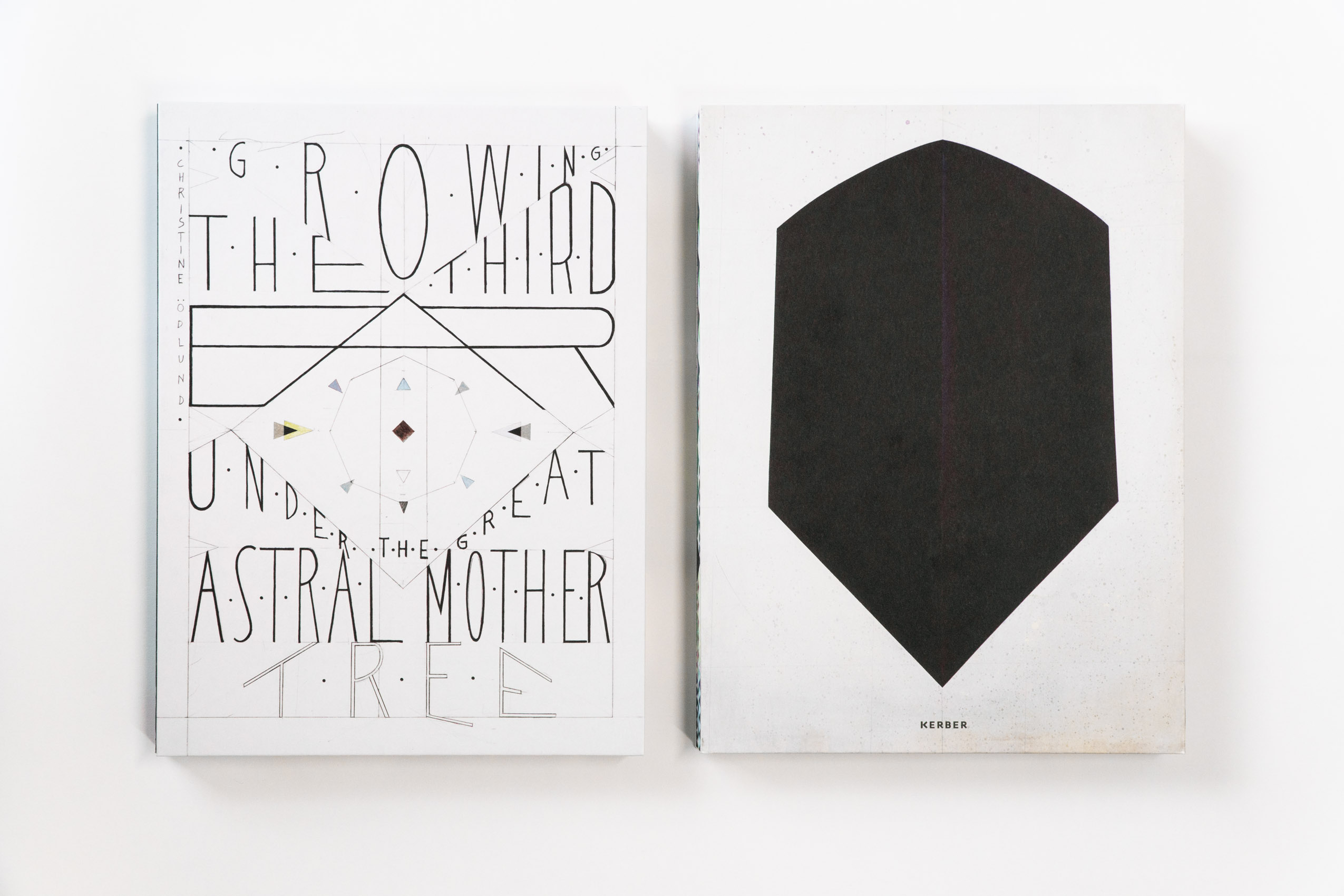 Growing the Third Ear Under the Great Astral Mother Tree
Christine Ödlund / Kerber Verlag, 2022
Monograph
Book release
Growing the Third Ear Under the Great Astral Mother Tree
23 February 2022
CFHILL, Stockholm

A monograph at Kerber Verlag, with a preface by Louise Belfrage, and essays by Ulrika Pilo and Christopher Scheer.

Reddot Book Award 2022

CFHILL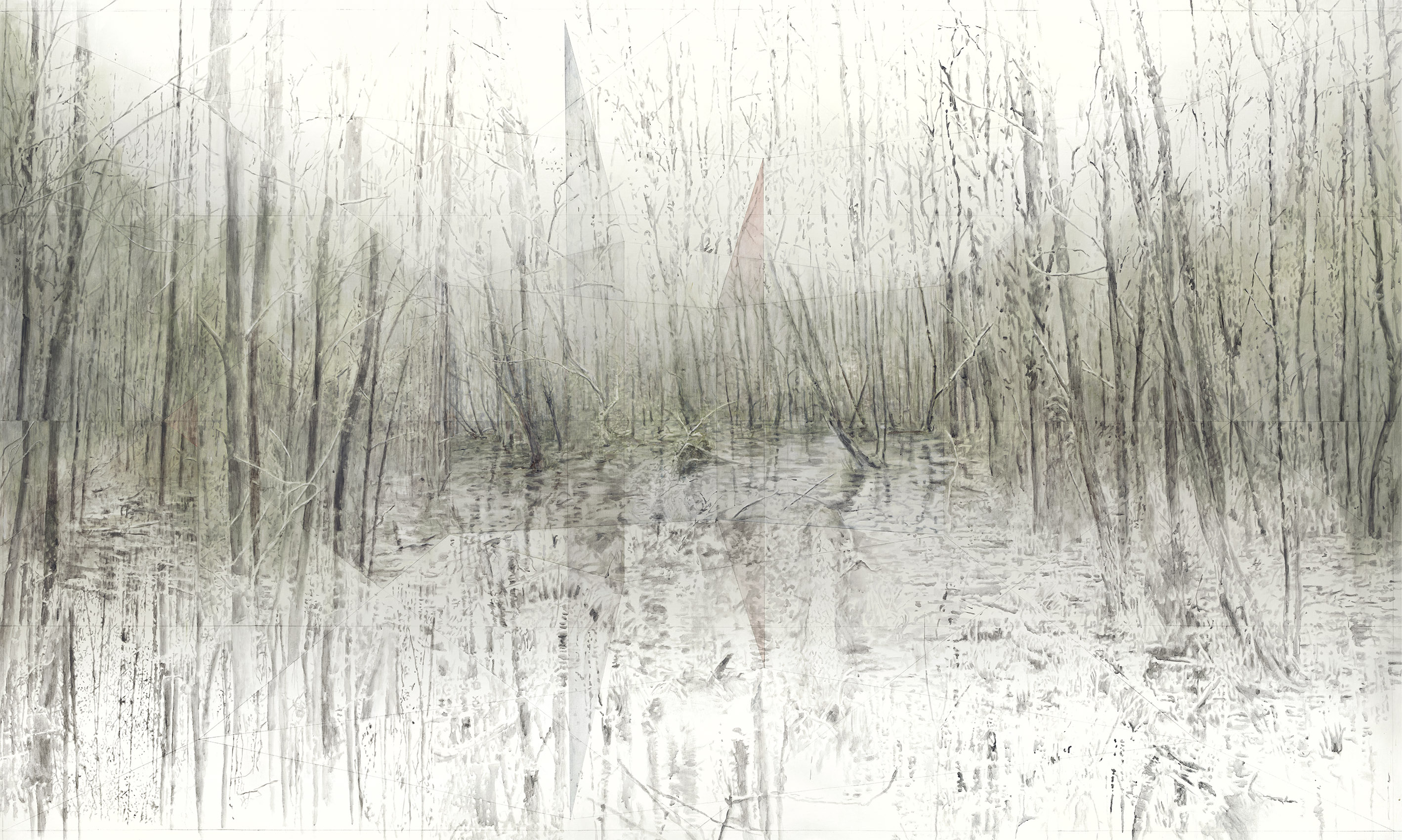 Träsket / The Swamp, 2021 / Acrylics, plant pigments, oil and pen on canvas / 204 x 345 cm
Skogspromenad / Forest Walk
Group show at CFHILL, Stockholm
Opening 8 October, 2021

CFHILL
Growing the Third Ear
Solo exhibition at MLF | Marie-Laure Fleisch, Brussels
10 September - 16 October, 2021

MLF | Marie-Laure Fleisch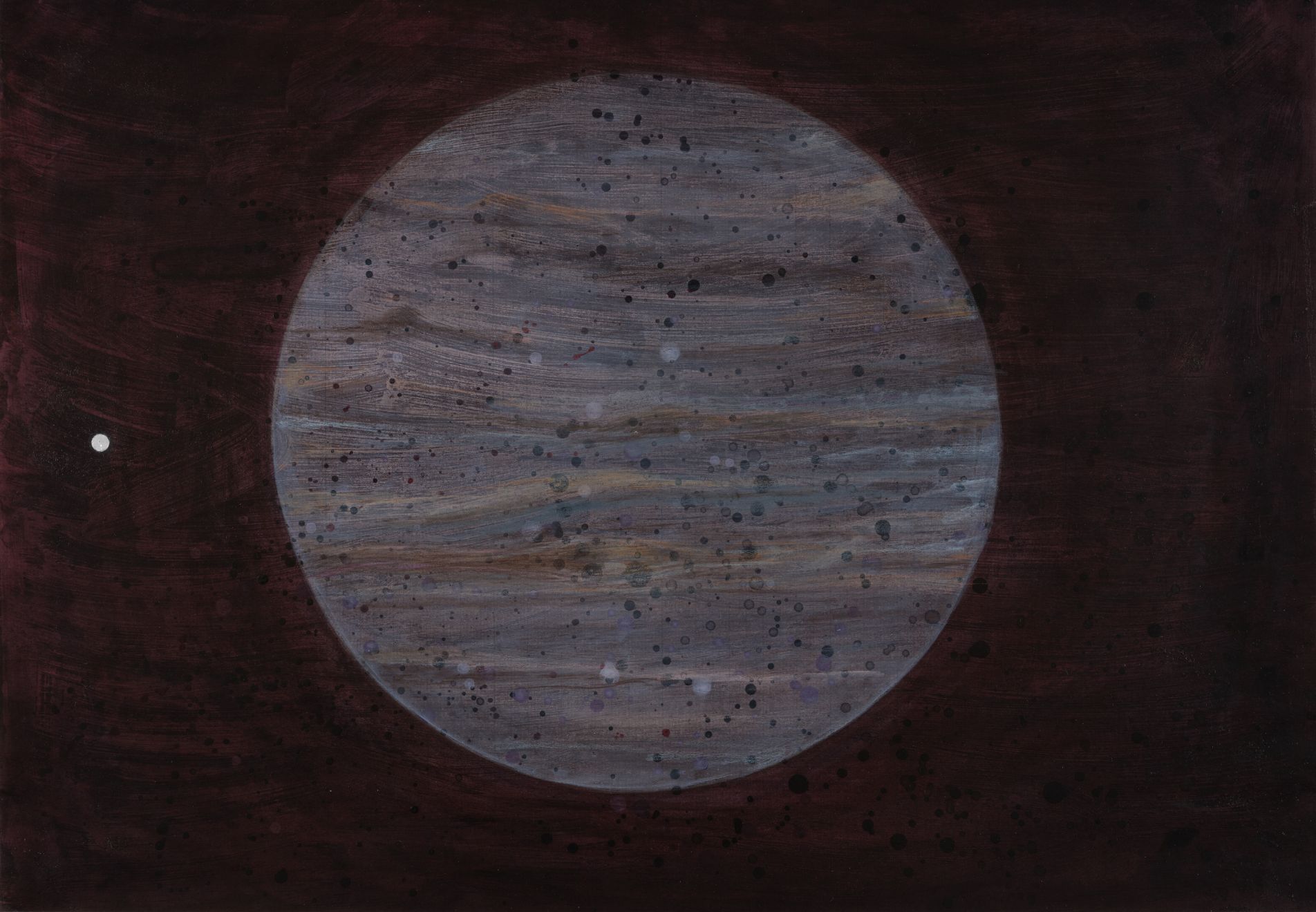 Particle, 2021 / Ink, watercolor, plant pigments, pen and silver foil on paper / 27.5 x 39.5 cm
Le Rond Universel
Group show at Örebro konsthall, Örebro
30 October, 2021 - 2 January, 2022

Örebro konsthall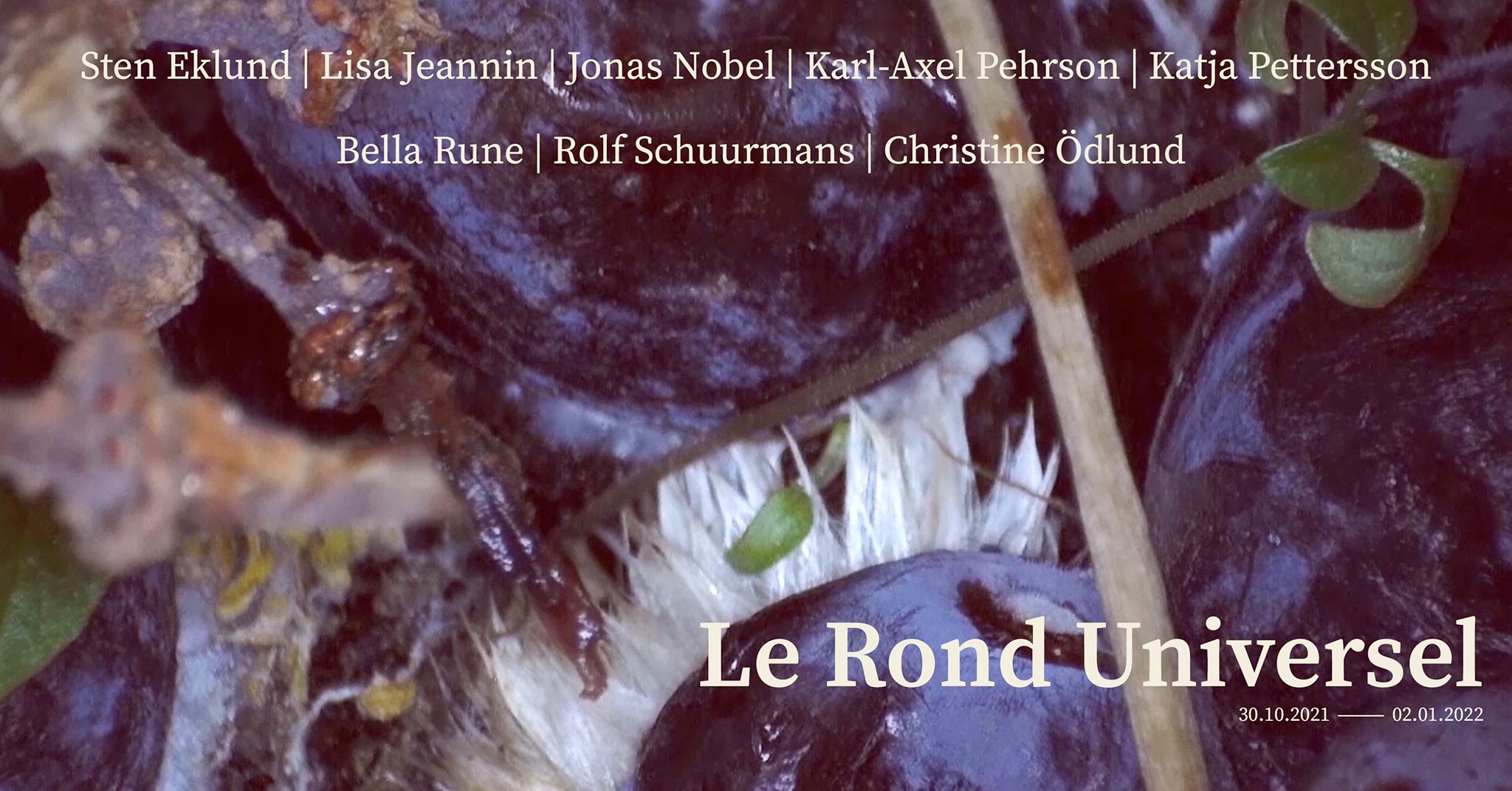 In the Pupil of the Panther
Group show at Lunds konsthall, Lund
11 September 2021 - 23 January 2022

Lunds konsthall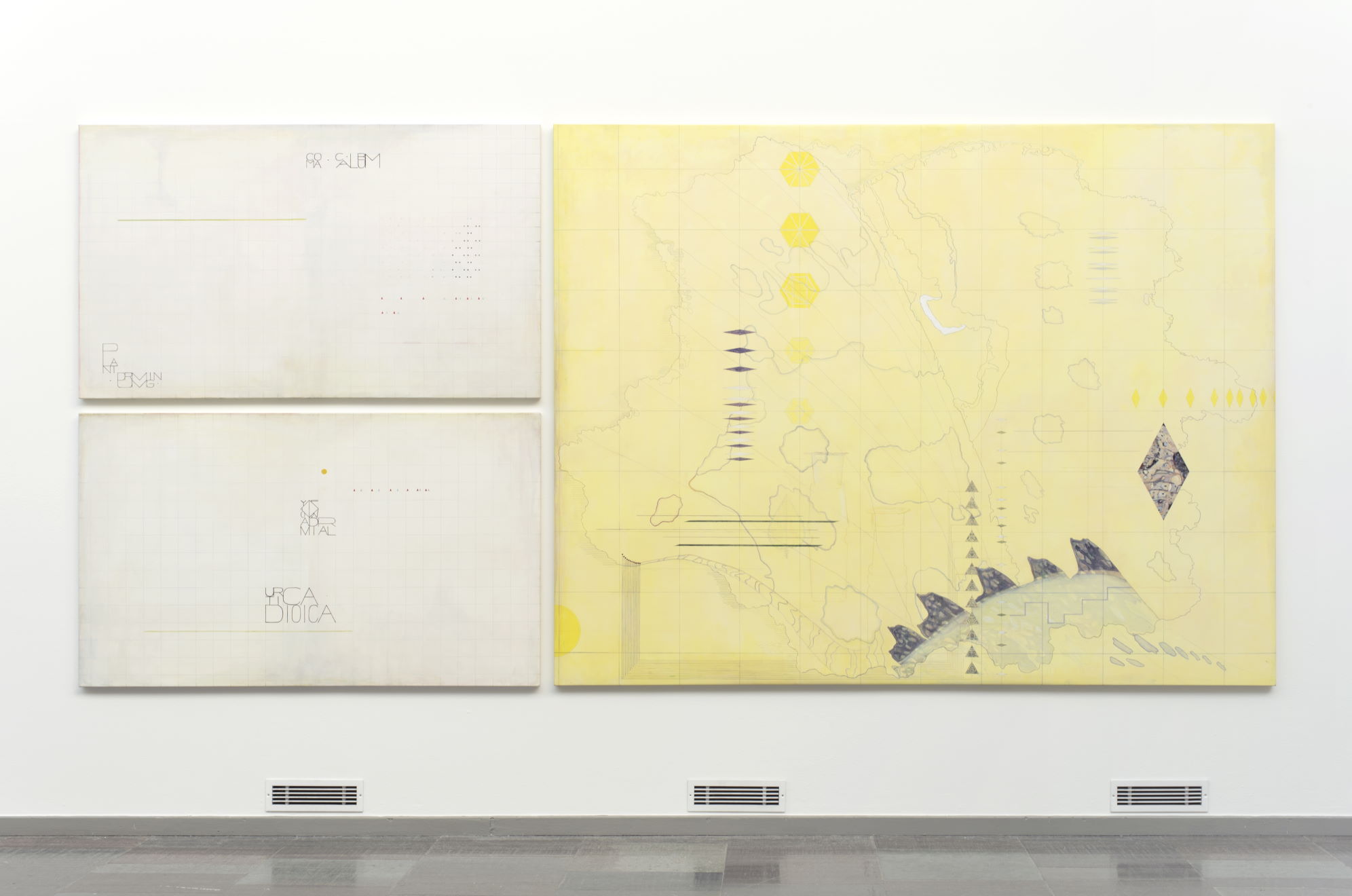 Score for the Plant Drumming Butterflies (comma and yellow admiral drum patterns accompanied by the Sun), 2019 / Plant pigments, acrylics and pencil on canvas / 95 x 160 cm
Score for the Plant Drumming Butterfly (yellow admiral drum pattern), 2019 / Plant pigments, acrylic and pencil on canvas / 95 x 160 cm
The Plant Drummer's Pattern, 2021 / Plant pigments, acrylics and pencil on canvas / 195 x 250 cm

In the Pupil of the Panther
Group show at Lunds konsthall, Lund
11 September 2021 - 23 January 2022

Press text

Western thought has long claimed exceptional status for humankind. The term "animale rationale" goes back to Aristotle: an animal endowed with reasoning and abstract thinking, often considered key features of language. Today we know that non-human animals have their own languages, only different than ours.

'In the Pupil of the Panther' reflects on the relationship between humans and animals, departing from an enhanced consciousness of the acute stress that human lifestyles inflict on the habitats of all individuals. The exhibition contains work by seven artists who, like Rilke, portray animals as subjects with thoughts and feelings.

The exhibition may also be seen as a commentary on the era we have been living in since the onset of industrialism around the turn of the nineteenth century, often named 'Anthropocene' after humankind itself and characterised by our collective impact on the Earth and the ecological, climatic and geological changes it has brought.

We need better knowledge about the living conditions of all beings, humans as well as non-human, and the insights we have already gathered have must be turned into action. In the catalogue essay, the exhibition's curator Magnus af Petersens brings forward early observations on this topic from prominent writers such as Rilke, Jacob von Uexküll and Axel Munthe.


UPCLOSE
Group show at CFHILL, Stockholm
3 September - 1 October, 2021

CFHILL
Bee hive, 2021
book end
Cast recycled aluminium / 17.7 x 12.2 x 10 cm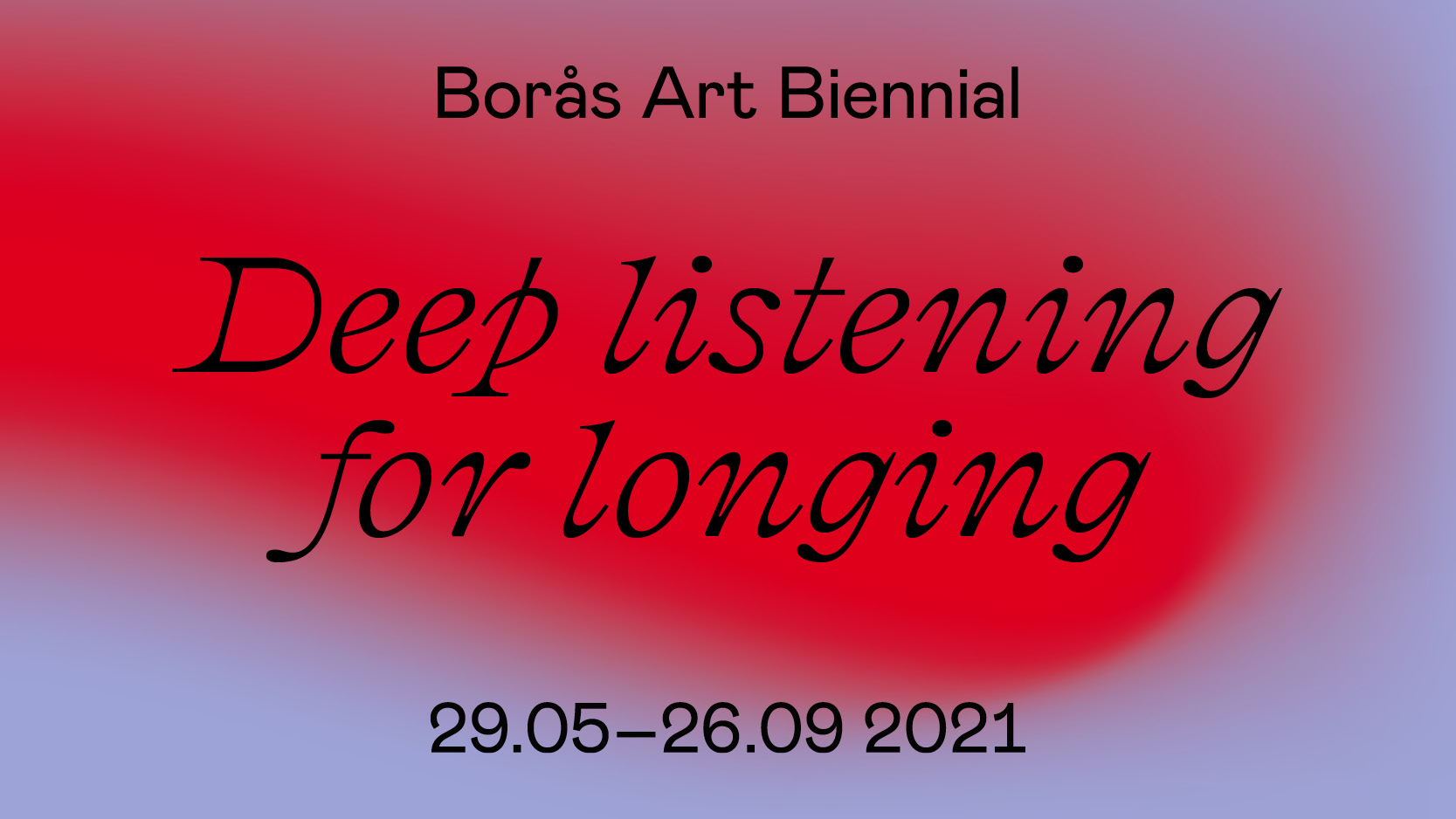 Repetitions
Group show at LOKO GALLERY, Daikanyama, Tokyo
18 December 2020 - 22 January 2021

LOKO GALLERY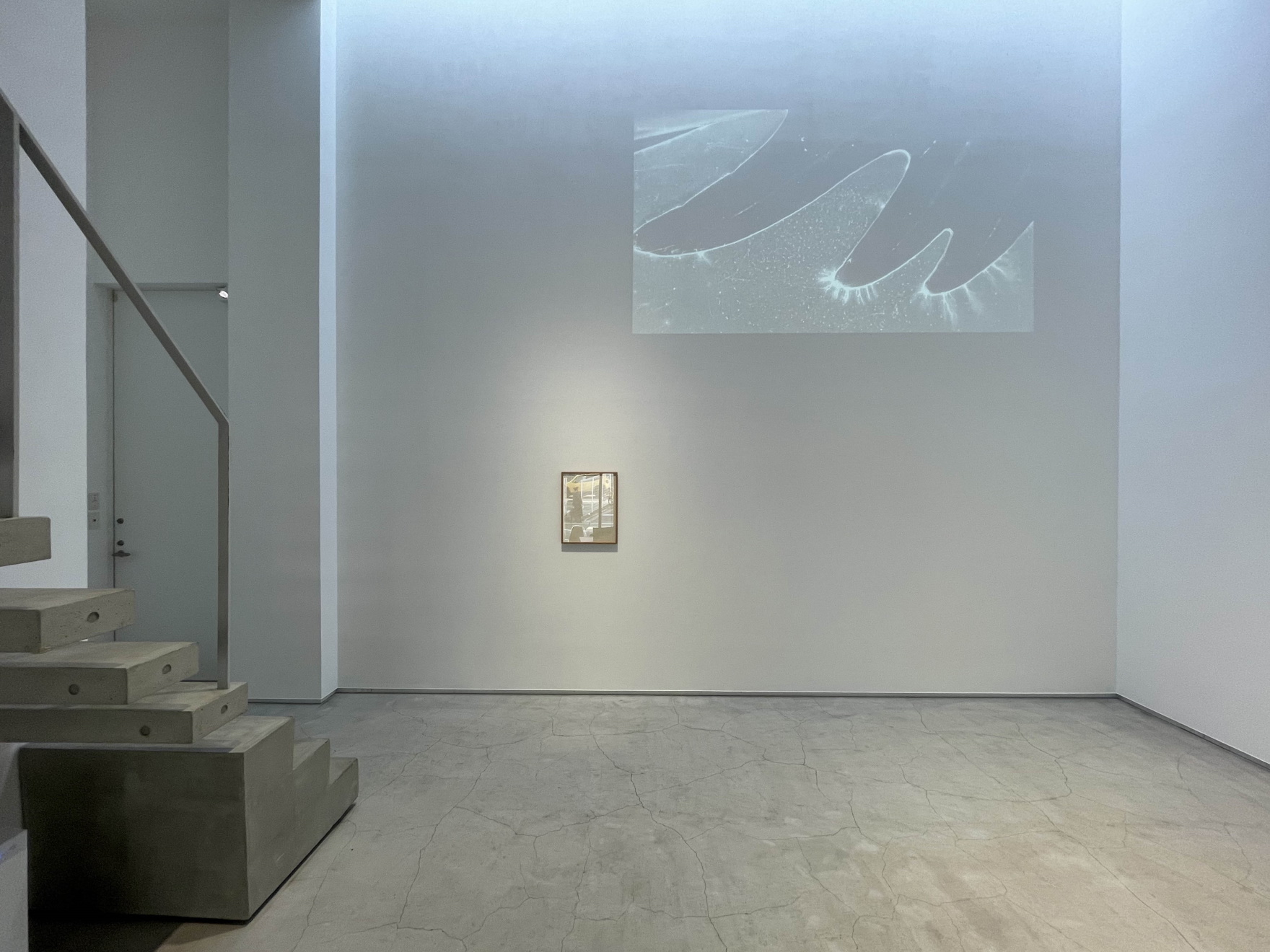 Repetitions
Group show at LOKO GALLERY, Daikanyama, Tokyo
18 December 2020 - 22 January 2021

freq_wave: seven seas
Mixer #4: The Mid-Atlantic
June 27, 2020

A freq_wave is a rogue wave: unpredictable, sudden, and can impact with tremendous force.

"freq_wave: seven seas" is a collaborative web-based sound project unleashing 84 rouge sound artists for the Ocean. This monster wave curated by Carl Michael von Hausswolff @cmvonhausswolff, co-curated by Alonso Vazquez @oceanicsoundart and commissioned by @tba21academy will be launched on May 23rd on the online platform Ocean-Archive.org to bring attention to the threatened soundscapes of the sea. Unleash the freq for a living Ocean!

Mixer #4: The Mid-Atlantic

freq_wave: 7 seas

Signature Women – 100 Years on the Swedish Art Scene
Group show at Artipelag
8 March - 27 September, 2020

Artipelag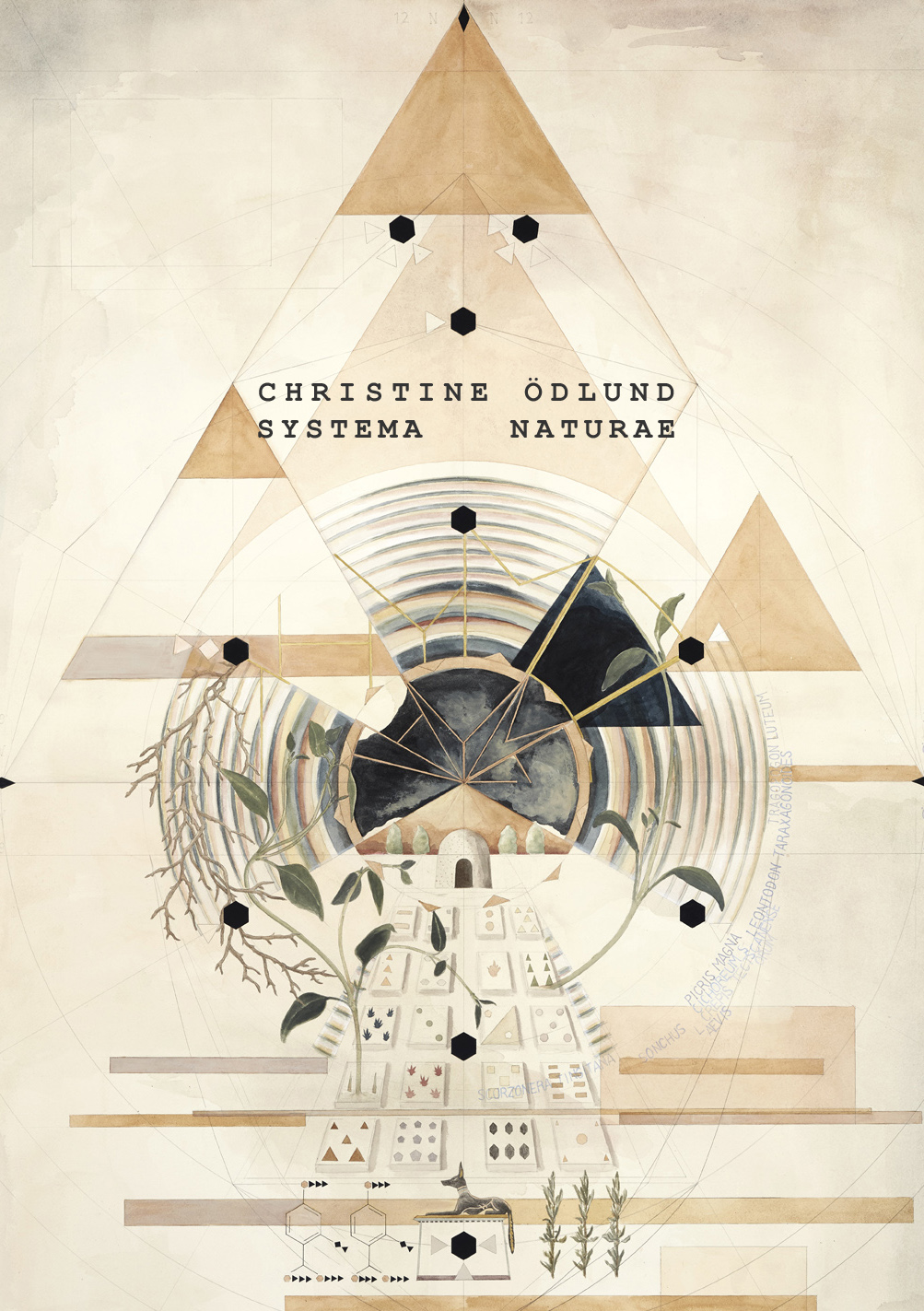 Space and Thyme, 2020 / Plant pigments (thyme, indigo) acrylic medium and pen on paper / 152.5 x 93.5
Bark, Marrow and Electricity, 2020 / Plant pigments, acrylic binder, acrylics, ink and pen on paper / 73.5 x 109
Systema Naturae
Solo exhibition at CFHILL
12 February - 28 March, 2020

CFHILL
© 2023 Christine Ödlund